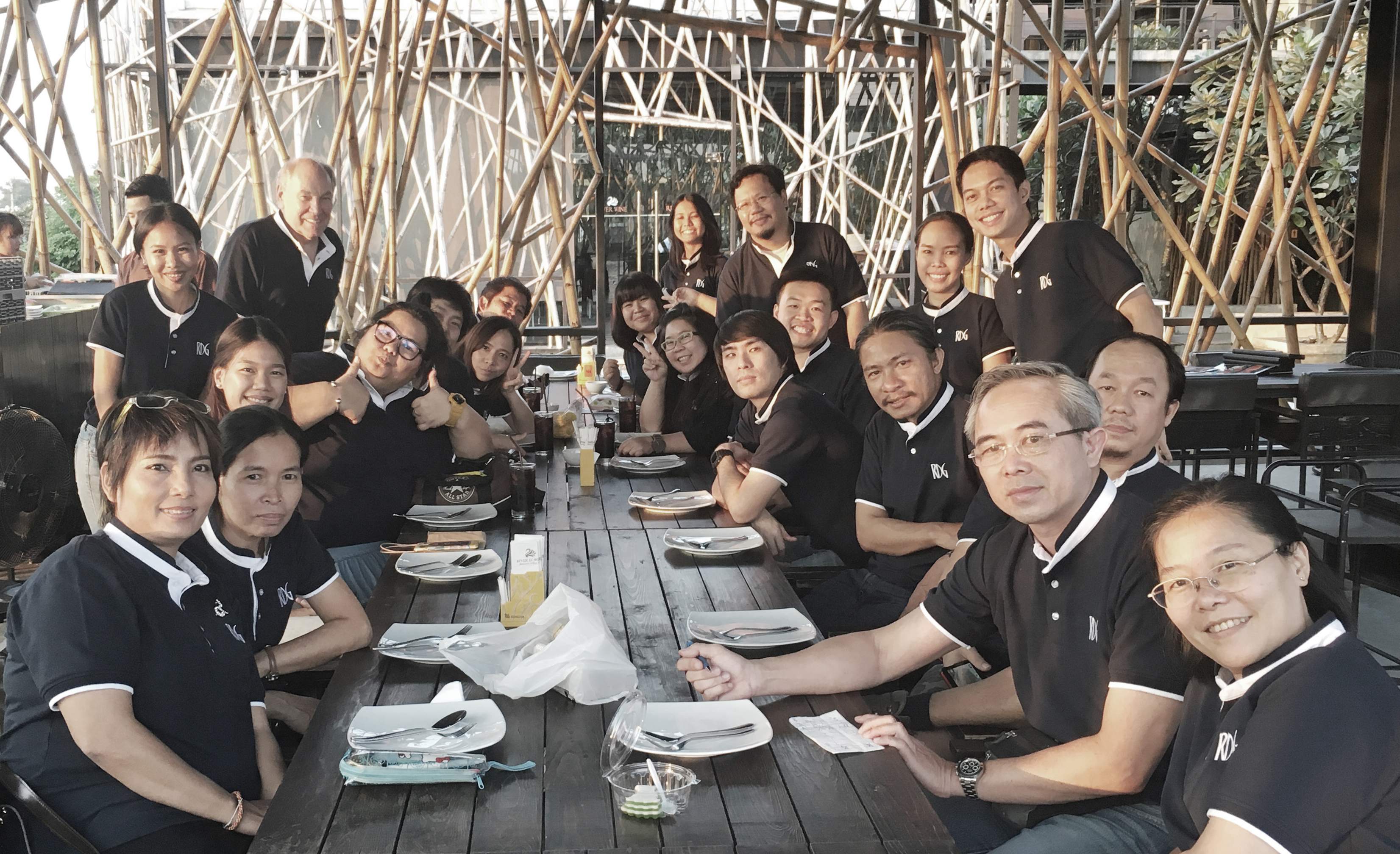 About Us
---
In 1989, Geoff Cresswell was the founding Principal of MMC International Architects located in Toronto, Canada with a broad background in Architecture, Urban Planning and Interior Design. Geoff opened the office of RDG Planning & Design in Bangkok in 1993 as a subsidiary to the Toronto office. Its mission was to bring the years of North American experience to the expanding retail Asia markets.  In 2016, Geoff retired as Principal of MMC International Architects to concentrate all his efforts on the Bangkok office and the emerging retail market in Asia.
RDG has earned international success with projects throughout Asia Pacific Region and abroad, resulting from our core strength in synergistic design and teamwork.  Our integrated approach involves continuous and meaningful Client involvement to create an inspired build on any level.  Our well-known commercial buildings include the followings:
▸ One Bangkok, Thailand
▸ Terminal 21 Projects – Bangkok, Korat, Pattaya and Rama 3
▸ Central Plaza I-City, Shah Alam, Selangor, Malaysia
▸ EmQuartier, Bangkok, Thailand
▸ Siam Paragon, Bangkok, Thailand
Our Services
---
▸ Masterplanning
▸ Retail Planning
▸ Interior Design
▸ Environmental Graphic Design
Team
---
RDG Planning & Design provides a diversified approach bringing fresh ideas that are achievable within the specialized nature of retail commercial development.  We offer a team approach of experienced retail architects and interior designers to offer the best possible design solutions that match our Client's demand for success.
Leadership
---
GEOFF CRESSWELL
MA, MRAIC, MCIP, OAA (ret), AIA
Founder and Executive Consultant
CHAYANAN CHALAINANONT
B.Arch., M.S. (Real Estate)
Managing Director
SEADHAR JIRAWATTNOTAI
B.Arch., M.Arch.
Director
Employment Opportunity
---
We are constantly looking for professionals who are self-motivated and will enjoy experience of being part of local and international retail projects.
We are currently not accepting CVs and portfolios.