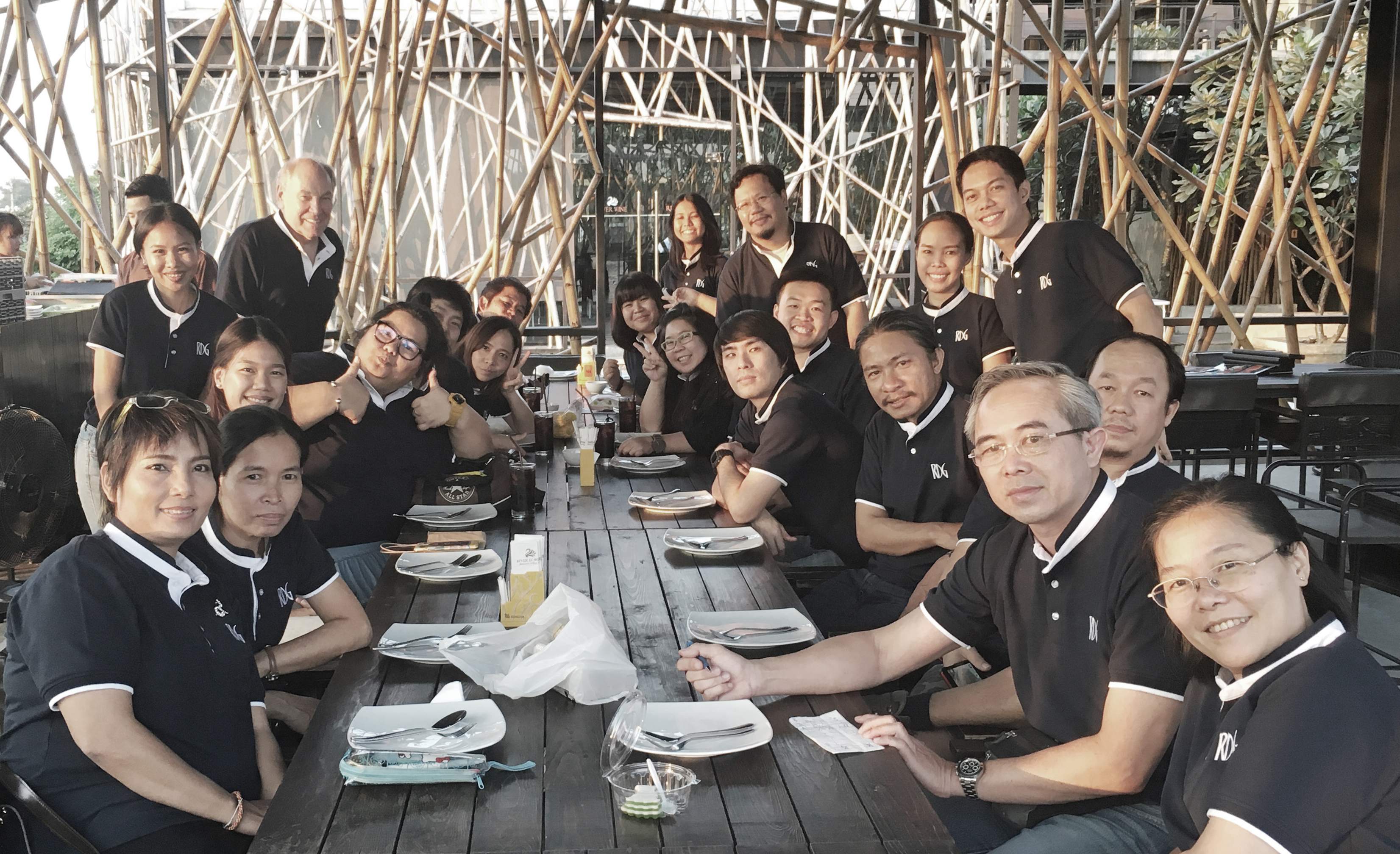 About Us
---
In 1989, Geoff Cresswell was the founding Principal of MMC International Architects located in Toronto, Canada with a broad background in Architecture, Urban Planning and Interior Design. Geoff opened the office of RDG Planning & Design in Bangkok in 1993 as a subsidiary to the Toronto office. Its mission was to bring the years of North American experience to the expanding retail Asia markets.  In 2016, Geoff retired as Principal of MMC International Architects to concentrate all his efforts on the Bangkok office and the emerging retail market in Asia.
Geoff is a requested speaker at many Asian Retail Conferences and is an Official Judge for the International Property Awards based in London, England.
RDG Planning & Design has enjoyed an extraordinary degree of international success with projects throughout the Asia Pacific region. The international success of RDG Planning & Design has been the result of team work and a strong belief in a synergistic design process. It involves continuous and meaningful Client involvement to create a built environment that both inspire and challenge. 
Our Services
---
Retail Planning
Key to the development will be the preparation of a retail plan for each level that satisfies the requirements of the retail marketing and leasing team as well as the financial goals of the Client. The plan will respond not only to an approved leasing strategy but also the operational requirements.  It will indicate the overall layout and size of individual tenant areas as well as composition of voids and vertical movement systems. This plan will be developed in concert with the Architect and the Service Engineers on a floor by floor basis and will be in sufficient detail for leasing to move forward on specific key tenant negotiations.  It is also usual at this time to consider aspects of image to assist early conversations with proposed key tenants.
Interior Design
Further to the approval of the retail plan, RDG will provide initial concepts for the interior design. These concepts will be prepared in concert with the development team.  Once approved, RDG will provide design development and final construction drawings.  RDG is available to provide local construction review services as well as the preparation of 'mock-ups' as necessary.  It is also usual at this time for RDG to work with the leasing team in the preparation of tenant criteria packages for key tenant areas where image may be important.
Team
---
The staffing at RDG is a mix of Architects, Interior Designers, and Graphic Artists. We aim to provide a diversified approach to retail design and being fresh ideas that are achievable in a demanding retail environment.
Employment Opportunity
---
We are constantly looking for professionals who are self-motivated and will enjoy experience of being part of local and international retail projects.
We are currently accepting CVs and portfolios for:
Intermediate Interior Designer (1 Position)
- Thai nationality
- Degree in Interior Design or Interior Architecture
- 5 years experience in interior design for retail / commercial works
- Design oriented with good knowledge of technical aspects and presentation skills
- Experience in construction detailing and documentation
- Experience in design coordination with various consultants
- AutoCAD skills are essential. Good computer skills in Adobe Photoshop, Illustrator, SketchUp and/or 3D modeling are preferred.
- Communicative with good teamwork skills
- Good command of English
Junior Architect (1 Position)
- Thai nationality
- Degree in Architect
- 1 - 3 years experience
- Good design and presentation skills
- AutoCAD skills are essential. Proficiency in 3D modeling program, SketchUp and/or 3D Max would be preferable.
- Able to communicate in English
- Friendly, communicative with good teamwork skills
Interested candidates are welcomed to contact us at jobs@rdg.co.th to submit their CVs and portfolios.